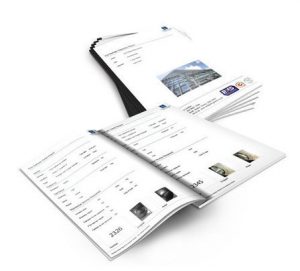 Our industry-leading fire damper report gives you a complete and accurate record of all fire dampers in your building, including:
How our teams collect data for fire damper reports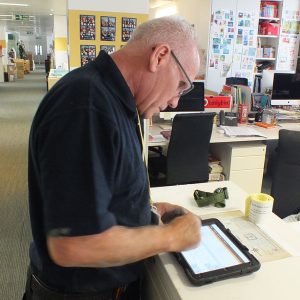 We have developed a bespoke system for recording every aspect of a fire damper test. Our proprietary software enables our teams to collect information on a tablet or smartphone as they work around your premises.
Our bespoke system was developed to ensure no aspect of a fire damper test could be overlooked. The staged system has built in controls to ensure that the location of the damper is verified, the condition and visual inspection is completed and that photographic evidence of a drop test is submitted.
If remedial works are found to be required, the software will record this, to produce our industry-leading report, which will have a summary of any remedial works required.
Our fire damper reports: what can you expect?
Not only will you have a beautifully presented report, detailing each and every damper, we supply quick and easy summary information to guide you in the actions necessary to achieve compliance.
Our complete report will provide you with:
A comprehensive list of dampers in your premises, so you can budget effectively for future testing
Fire damper condition summary, so you can see at a glance where repairs or replacements are needed
Drop test results, so you can quickly see if action is required to achieve compliance
Photographic evidence of testing, to demonstrate fulfilment of your legal obligations
Electronic files with fire damper records, allowing you to import the data into internal systems.
You may also be interested in